GET READY FOR HALLOWEEN….IN THE EMBALMING ROOM ZOMBIE ESCAPE!
Brain-eating zombie on your heals… can you escape before the zombie gets you? The Clue Master has hidden clues and riddles throughout the room. You and your team (from 4 to 12 people) have 60 minutes to find them, solve the clues and riddles, then locate the key to escape the room. Because of the intense nature of this room and the difficulty of its skill level, this room is rated PG-14. It takes teamwork to get the job done! Your team could chase a red herring if you're not careful instead of skillfully solving the puzzle. The chain is released little by little, allowing the zombie to get closer and closer. If you're touched by the zombie, you're dead and have to sit out of the action. You can chime in but you can no longer physically participate in the game. Your party will have bragging rights when y'all escape the room in under an hour.
Mystère Mansion houses a custom-made mahogany bar in the Great Hall where you and your group can hold a private party. The mansion also boasts a catering kitchen with a well-trained staff to round out your festivities. Your group can make it a full night out complete with hors d'oeuvres as well as cocktails from the bar. What a great way to celebrate escaping the clutches of a brain-eating zombie!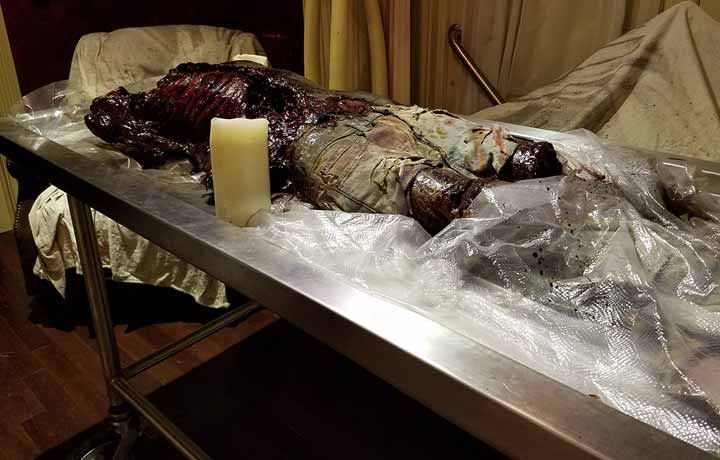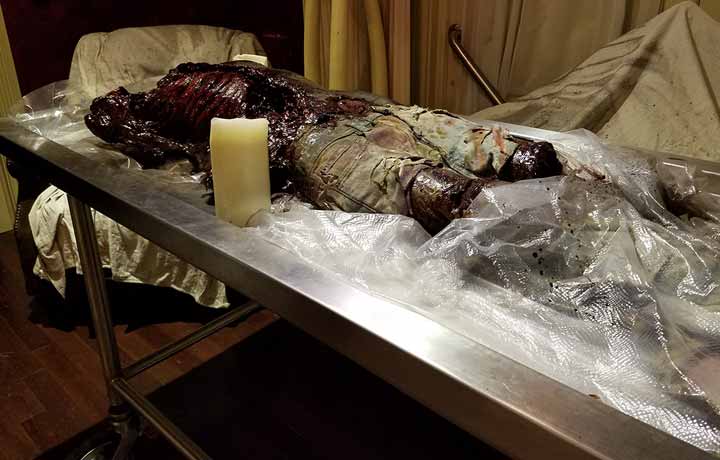 Discounts are available for groups of 12 or more. Of course, if you want to splurge, the bar and catering are in addition to the regular escape room booking fee. We're happy to accommodate your group in whatever means possible. For information regarding discounts, call Ben Hulin at (985) 502-5874. To make reservations, contact us at [email protected] or call us at (504) 483-2350.
Join us at 4800 Canal Street near the cemeteries for a hauntingly good time!